Centering Prayer Meditation on the first Tuesday of the month at 12.45pm in the Carmelite Library. The session runs for approx 50 minutes and is followed by an invitation to share time together socially.
In Kathryn's absence, the September session will be lead by Natalie Kobica.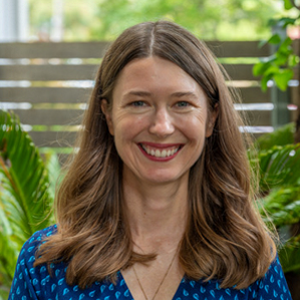 Natalie is currently in the final stages of completing an Advanced Certificate in Meditation Teaching with the Australian Centre for Meditation and Mindfulness.  She has been practicing meditation and mindfulness on a daily basis since January 2018. She has been one of the leaders of the Tuesday evening Prayer Meditation sessions at the Carmelite Centre Melbourne and has led other group meditation sessions online and in person.
Contact Kathryn for the monthly email reminder or to inquire about the sessions.  [email protected]
Coming dates for 2023:
3 October
Melbourne Cup holiday
5 December
Centering Prayer Meditation draws on the Christian tradition of meditation from the heart centre, using themes from spiritual writing and scripture, to help us experience beyond limited intellect, the total mind we call Heart. It's a surrender method, a practice based on letting go of thoughts as they arise to deepen a way of being in God's Presence. deepening a relationship with God.
Centering Prayer Meditation is an invitation for all with an open heart who are seeking to bring unity and wholeness into their daily life, whether or not from a Christian background.
Watch an Introduction to Centering Prayer with Kathryn Pile here
Kathryn Pile has a long history of practicing various forms of meditation to assist her to meet the challenges of juggling everyday living. Always a seeker and from a rich ecumenical background, she attends Anglican and Catholic churches, and is a regular attendee of Carmelite Centre events and prayer opportunities. Kathryn has a Graduate Certificate of Guiding Meditation from the Catholic Theological College – University of Divinity.
We ask a donation of $10 per session to contribute to the cost of providing our program. Thank you for helping us continue our work. Kindly donate at this link. https://www.trybooking.com/au/donate/carmcentremelbourne